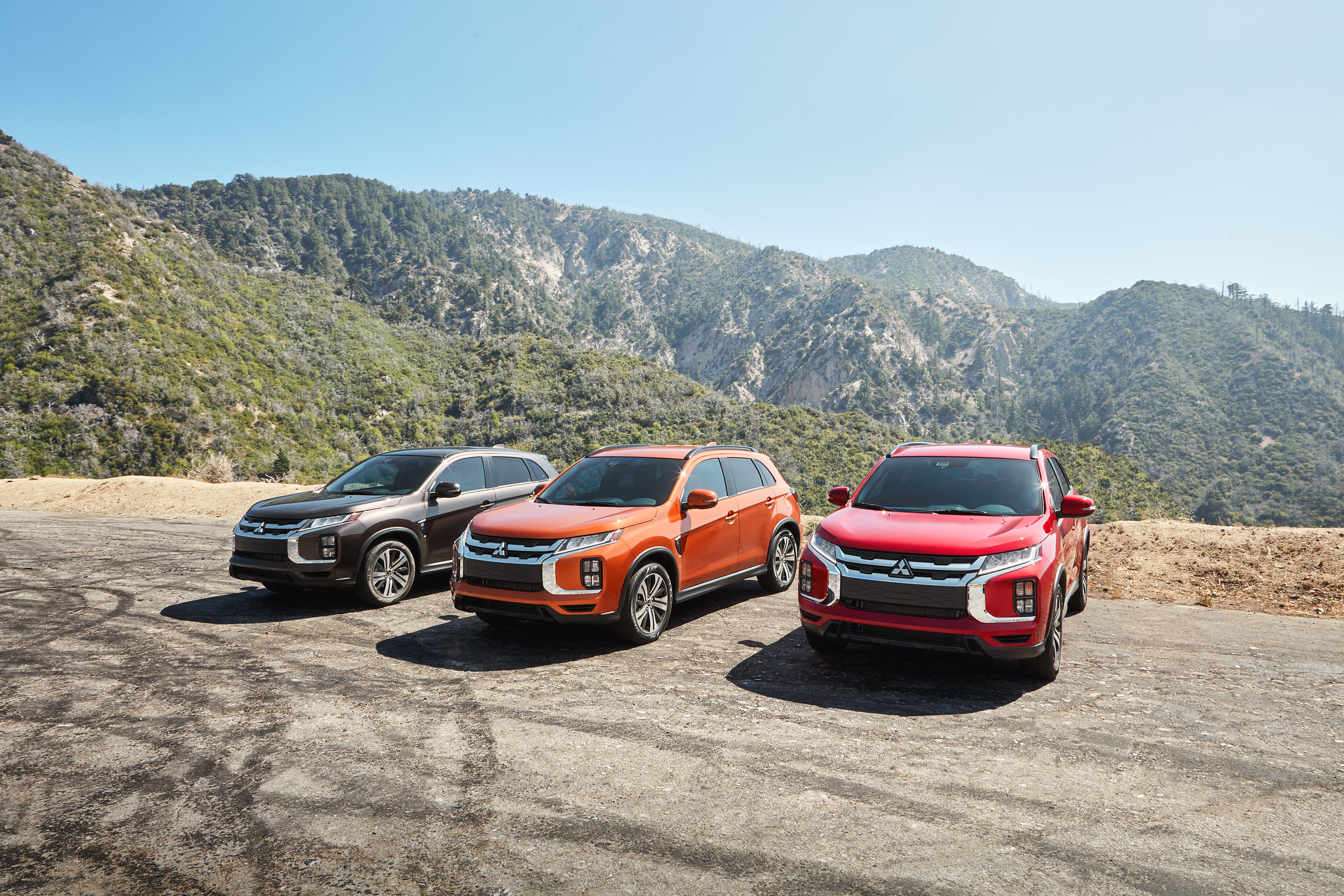 Mitsubishi makes vehicles perfect for people from all walks, and there may be no better examples of this than the new 2020 Mitsubishi Outlander and 2020 Mitsubishi Outlander Sport. With stylish designs, exhilarating performance, and functionality you can count on whether you're flying solo or traveling with kids, this one-two punch checks all the right boxes.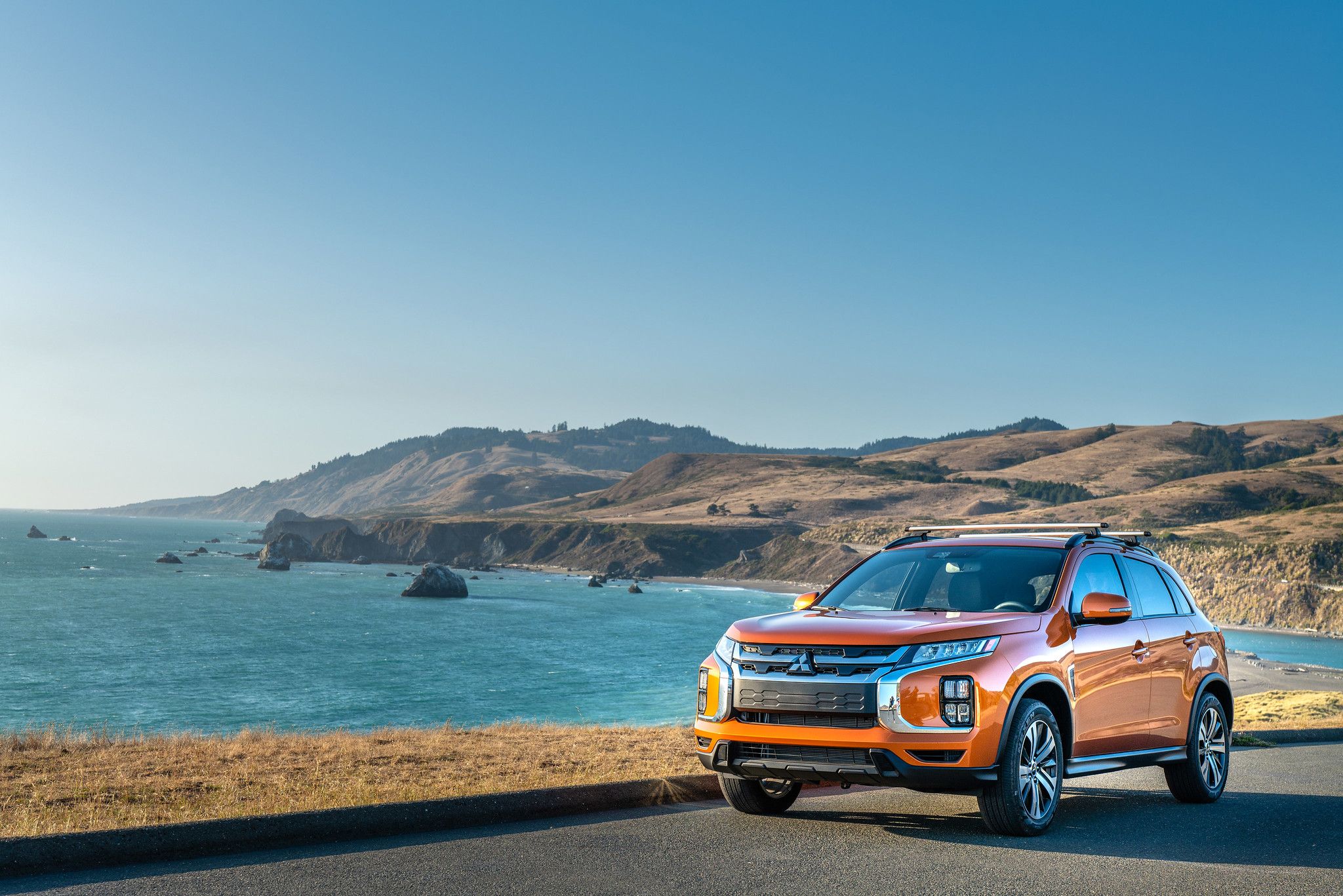 2020 Mitsubishi Outlander Sport
The look of a winner
From the jump, you know that the new Mitsubishi Outlander Sport takes the brand in a new direction. The redesigned Outlander Sport is a thoroughly modern and completely handsome specimen, boasting a bold face that makes it hard to miss and a sleek profile that speaks to its adventurous nature. Details like new LED headlights, available horizontal LED fog lights, and new 18-inch alloy wheels give the Outlander Sport a level of fit and finish that belies its affordable price point.

The performance of a champion
Confidence is paramount when you're behind the wheel, and you get that sensation in droves at the helm of the 2020 Mitsubishi Outlander Sport. A standard 2.0-liter MIVEC engine offers up an exceptional balance between power and efficiency, delivering 148 horsepower and 145 lb-ft of torque while retuning 30 mpg on the highway.* For that bit of extra oomph you crave, the Outlander Sport GT swaps in a mighty 2.4-liter MIVEC that kicks the output up to 168 horsepower and 167 lb-ft of torque.
Both engines are available with the Mitsubishi All-Wheel Control system, which monitors the road constantly and adapts to it instantaneously. The result: Better traction without a sacrifice in fuel efficiency. With AWC, the Outlander Sport proves more efficient than competitive AWD-equipped subcompact SUVs.

The intellect of a scholar
Driving in 2020 is not so simple as getting from point A to point B. Along the way, you expect to be entertained and informed, and that's just what the new 2020 Outlander Sport delivers. With an available 8-inch Smartphone Link Display Audio System, you can connect your phone to your Outlander Sport via Bluetooth® 2.0 to make hands-free calls, use integrated Apple CarPlay® and Android Auto™ to access your favorite apps, and control your experience with you voice by using Google Assistant® or Siri®. No matter where adventure takes you in your Outlander Sport, you can rest easy knowing that you'll be able to touch base at your leisure.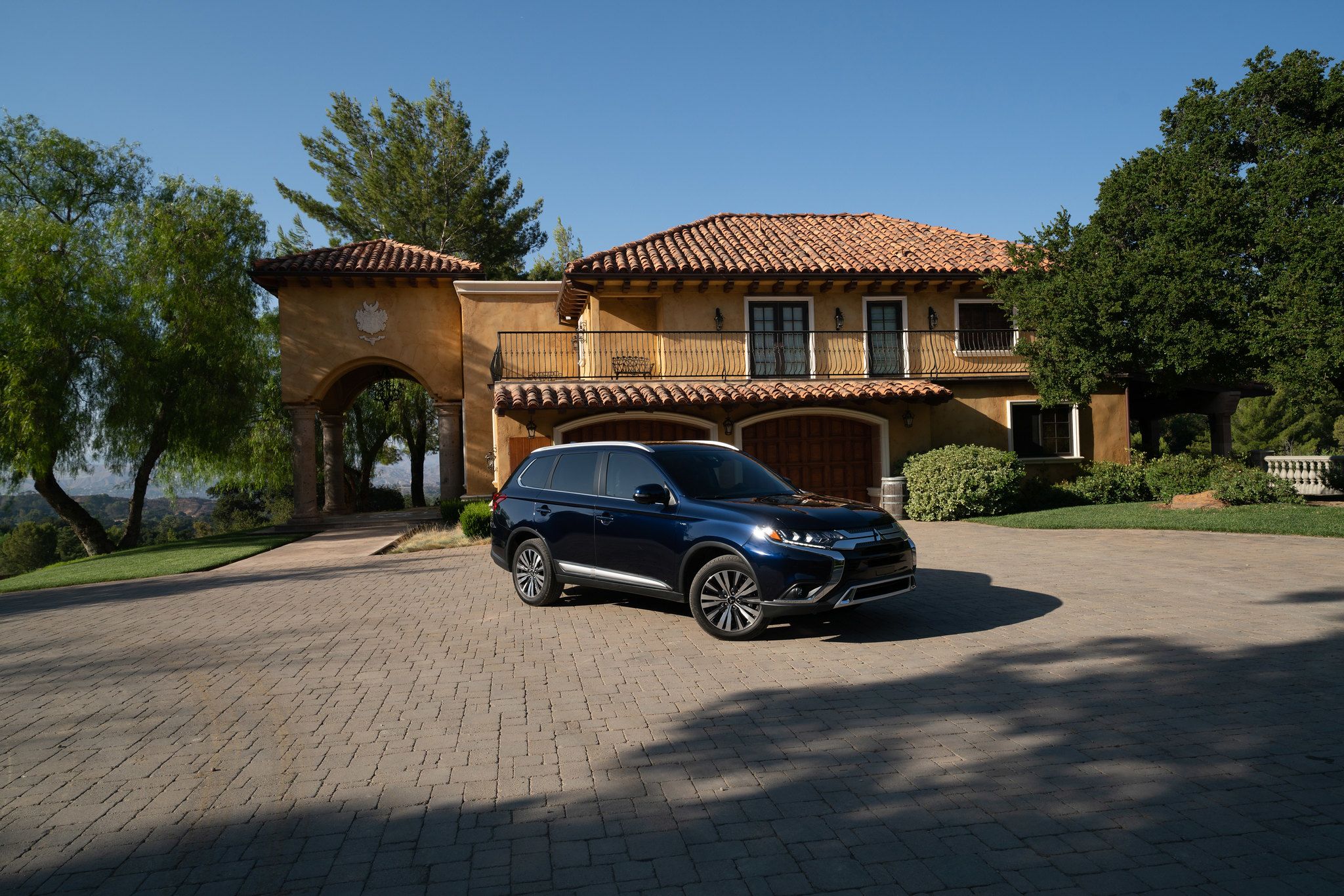 2020 Mitsubishi Outlander
Go-anywhere performance
You have places to go and things to see, and they aren't always the straightest shot from your driveway. For those journeys that take twists and turns, the 2020 Mitsubishi Outlander offers Super All-Wheel Control. S-AWC provides stability when you need it the most, and with Snow and Gravel modes, it's capable of handling rougher conditions with relative ease. This advanced system works harmoniously with a body designed for smooth handling and available Active Yaw Control, which adapts to your habits to deliver a more intuitive feel behind the wheel.

Impressive power and capability
The 2020 Mitsubishi Outlander offers no shortage of power with its two engine choices. The standard 2.4-liter MIVEC delivers big at 166 horsepower, but it's also a champ when it comes to fuel economy. With 25 mpg in the city and 30 mpg on the highway, the 2.4-liter Outlander bests other seven-seater SUVs and stands as one of the most fuel-efficient vehicles in class, yet it still has the might to tow up to 1,500 pounds when you need it.
The 2020 Mitsubishi Outlander GT boasts an even mightier 3.0-liter MIVEC V6, which ramps up the power to 224 horsepower and 215 lb-ft of torque. Because of its expert engineering, the Outlander GT still delivers admirable fuel economy while enabling up to 3,500 pounds of max towing ability. Perfect for on-road and off-road adventure, the Outlander GT is a versatile SUV that offers a ton of value.

Space enough for the family
With spacious seating for up to seven and a redesigned second row that improves passenger comfort, the 2020 Mitsubishi Outlander is a great choice for larger families. The Outlander features accommodating seating and ample headroom and legroom in all three rows, and it makes your comfort a priority with standard Power Driver Lumbar Support. Because your journeys together will require lots of gear and goodies, the 2020 Outlander provides 10.3 cubic feet of space behind the third row and up to 34.2 feet with the third row folded down. However you use the space, you'll have plenty to work with in the Outlander.
The new 2020 Mitsubishi Outlander Sport and Mitsubishi Outlander are just two of the great vehicles we have in stock at Atzenhoffer Chevrolet Cadillac Mazda Mitsubishi in Victoria, TX. No matter your needs and preferences, we've got something here with your name on it.

*EPA Mileage estimate. Actual mileage may vary. EPA mileage estimate for Outlander Sport 2.0 AWC is 24 city / 30 highway.

**EPA Mileage estimate. Actual mileage may vary. EPA mileage estimate for Outlander 2.4L 2WD is: 25 City, 30 Highway, 27 Combined.